The NY Now Trade Show: A Must-Attend Event for Business Owners
The NY Now trade show, a leading market for home, lifestyle, and gift products, is a vibrant hub of innovation, creativity, and business opportunities. This event, held twice a year in New York City, is a must-attend for business owners looking to showcase their products. While there you will network with industry professionals, and stay ahead of the latest trends. Continue reading to discover more about why to attend and the top resources for NY NOW exhibitors.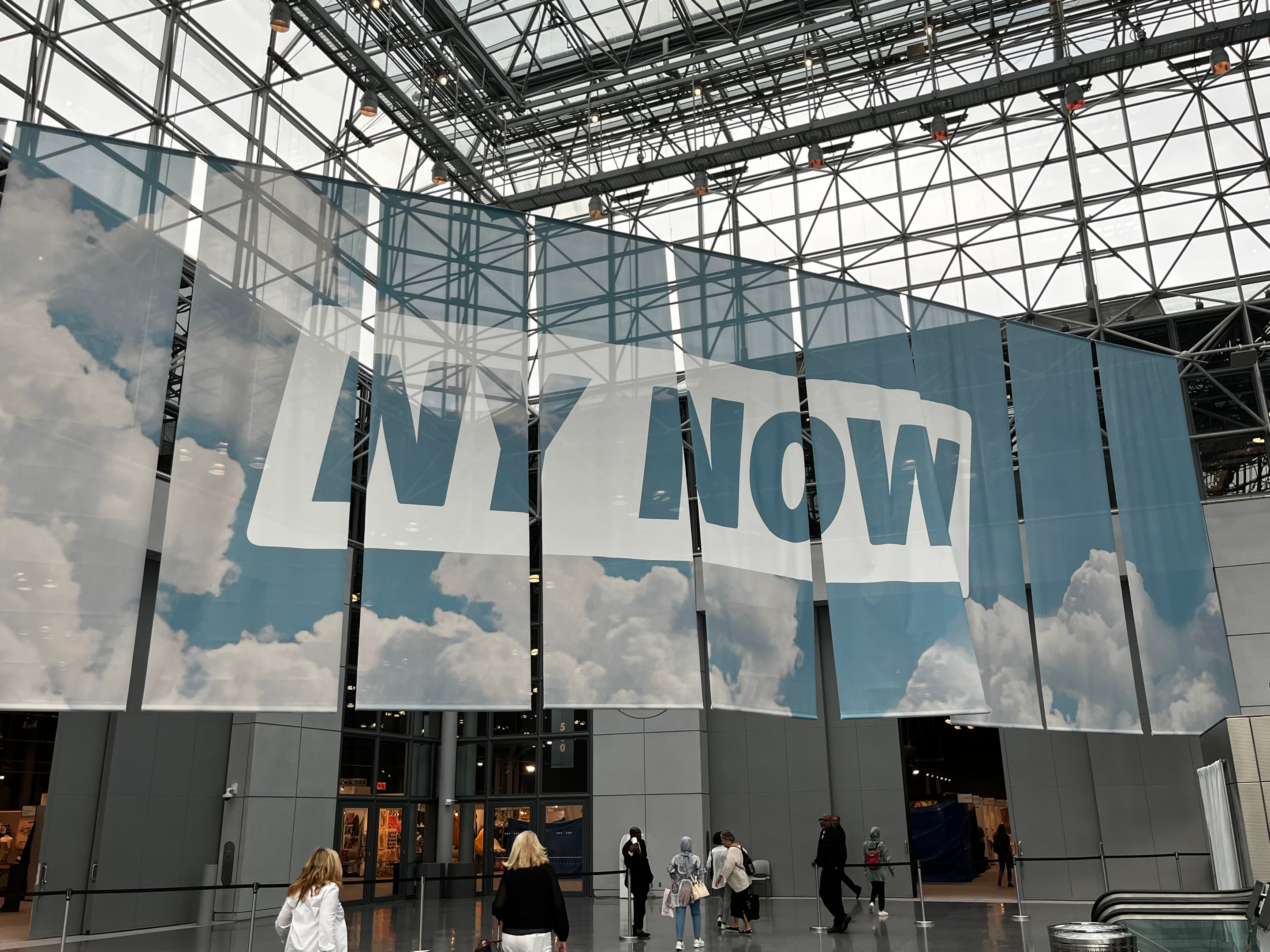 History of the NY Now Trade Show
The NY Now trade show has a rich history for wholesale gift companies and retailers that dates back to 1922. Originally known as the American Gift Show, it was a small event that brought together local manufacturers and retailers. Over the years, the show evolved and expanded, attracting international exhibitors and buyers. In 2008, it was rebranded as the New York International Gift Fair (NYIGF) and finally, in 2013, it became NY Now.
Today, NY Now is one of the largest trade shows in the United States, attracting over 2,300 exhibitors and 25,000 attendees from all 50 states and 80+ countries. It is a dynamic marketplace that offers a comprehensive collection of home, lifestyle, and gift products, including the very best lines from home furnishings and décor to fashion accessories and beauty products.
Current Trends at NY Now
NY Now is a trendsetter in the industry, showcasing the latest products and designs. Sustainability is a significant trend at recent shows, with many exhibitors offering eco-friendly products and adopting sustainable business practices. Handmade items from recycled materials to zero-waste packaging, the focus on sustainability is evident across all product categories.
Another trend is the emphasis on artisanal and handmade items across the gift spectrum. Consumers are increasingly seeking unique, high-quality items with a story behind them. At NY Now, you'll find a plethora of handcrafted goods, from intricate jewelry to handwoven textiles.
Technology is also making its mark at NY Now. Many exhibitors are leveraging technology to enhance their products and operations. From smart home devices to digital retail solutions, technology is reshaping the home, lifestyle, and gift industry.
Top Categories at NY Now in New York, NY
According to the NY NOW website these are the core categories of exhibitors at the trade show. You can be sure to find products in the below categories and many others. Specialty buyers travel to Javits Convention Center twice per year to see top brands across the gift spectrum.
Home – Home Design, Garden and Outdoor Living, Food & Beverage, Home Decor, Tabletop
Jewelry and Accessories – Accessories, Apparel, Fashion Jewelry, Fine Jewelry, Semi-Fine Jewelry, Luxury Jewelry
Gift and Lifestyle – Baby and Child, Wellness, games, Gift & Stationary, Hobby Essentials, Toys.
When does NY NOW take place
NY NOW takes place twice per year.
Summer Market occurs in August
Winter Market occurs in February
Top Four Reasons to Exhibit at NY Now
1. Showcase Your Products in summer or winter to a Large Audience: NY Now is a premier platform to showcase your products to a vast and diverse audience. With thousands of attendees, including buyers from top retailers, independent store owners, and interior designers, you have the opportunity to get your home lifestyle products in front of key decision-makers. Whether you're a small business owner or a well-established brand, NY Now can help you increase your visibility and reach.
2. Stay Ahead of Industry Trends: As an exhibitor at NY Now, you'll have your finger on the pulse of the industry. You'll be among the first to see the latest products, designs, and trends, giving you a competitive edge. The show also offers a robust educational program, with seminars and workshops on topics like retail strategies, visual merchandising, and digital marketing. These resources can help you stay informed and adapt to the ever-changing market landscape.
3. Network with Industry Professionals: NY Now is not just a trade show; it's a networking event. It's a place where you can connect with industry professionals, from fellow exhibitors to buyers and press. These connections can lead to valuable partnerships, collaborations, and business opportunities. Plus, by engaging with your peers, you can gain insights, share ideas, and learn from their experiences.
4. Visit New York. People from around the world visit New York City to see trends and get inspiration from one of the most diverse and populated cities in the world. Visiting New York is a great opportunity to see what some of the world's most popular stores in Soho, West Village, and along 5th Avenue are doing to stay current.
According to the NY NOW website there are buyers from these great retailers that may be in attendance:
Abertsons
Anthropologie
Arhaus
Ballard Design
Barnes & Noble / College
Bath and Bodyworks
Bed Bath & Beyond
Bergdorf Goodman
Bloomingdales
CAMP
Carolina Lifestyle
Cost Plus World Market
FabFitFun
Faherty Brand
FOOD52
Forty Five Ten
Gearys Beverly Hills
Glosswire
Gracious Home
Harvey Nichols Hong Kong
Home Goods
Hudson Grace
Indigo Books & Music US / ON
Isetan Mitsukoshi
Jayson Home
Liberty London
Lord & Taylor
MACY'S
Mad Museum of Arts and Design
Magnolia Market
MGM Resort and Casino
MoMA Design Shop
Nordstrom
Ocean Galleries
Party City
Pier 1 online
Ross Stores
SF MoMA Museum Store
Stanley Korshak
Sundance Catalog
Target
Terrain
The Conservatory NYC
The Hudson Group
Therapy Stores
TJX Corporation
Uncommon Goods
Urban outfitters / URBAN Brands
Verishop
Walmart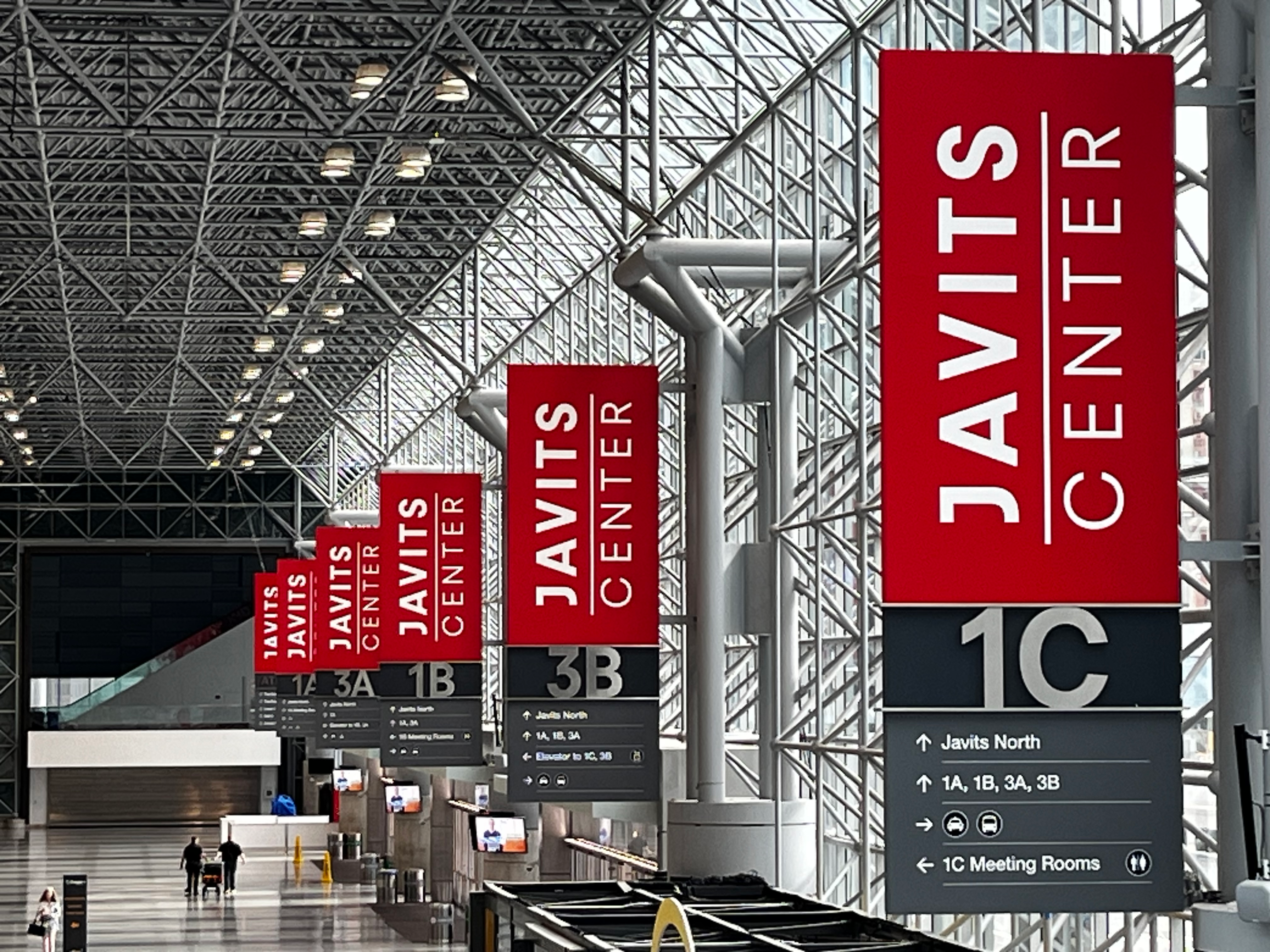 Resources to ensure a successful showing at NY NOW
Exhibiting at a trade show requires a lot of heavy lifting and resources. Not only can the investment exceed well over $15,000, there are 100s of hours that go into preparation. Certain resources can help you get through a stress free experience of sharing your innovative products with the world.
Your booth will be your home for the duration of the show. It is also the first impression you give off to many of your new customers. If you want to stand out at the show you can work with an experienced trade show booth company like www.skyline.com, www.tradeshowbooth.com, or Metro Exhibits.
SWAG. You can use free giveaways to attract people to your booth, and make sure they leave with something to remember you by. It's important to make sure you are giving away something usable that aligns with your brand. Stress balls are cheap and easy, but the junk gets tossed as soon as people get home. Stick to usable widgets or sample products from your brand. Companies like www.swag.com are great for custom high quality giveaways.
Financing – Before the show you will have a ton of new expenses to exhibit and visit. Exhibitors can easily spend over $15,000 for a booth, travel, meals, etc. After the show you need to make sure you have sufficient capital to support the orders from new customers. Star Funding provides purchase order financing and other working capital solutions to help make sure you have the cash you need to be successful.
Do you think it's worth it to attend NY NOW?
In conclusion, the NY Now trade show is a powerful platform for business owners looking to grow their business and stay ahead of the curve. Its rich history, focus on current trends, and opportunities for showcasing products and networking make it an event that should not be missed. Whether you're a seasoned exhibitor or considering your first trade show, NY Now offers a dynamic and rewarding experience.