Introduction to financing for Walmart Vendors
Walmart is one of the largest retailers in the world. As a Walmart vendor, there is tremendous growth potential when securing a vendor contract. However, the fulfillment of large purchase orders can pose financial challenges, especially for small and medium-sized businesses subject to longer Walmart payment terms.
That's where purchase order financing can be a game-changer. In this blog post, we will explore the supplier financing options available for Walmart suppliers, with a specific focus on PO Funding. We'll delve into the steps for applying for purchase order funding and it helps vendors overcome cash flow obstacles and unlock growth opportunities.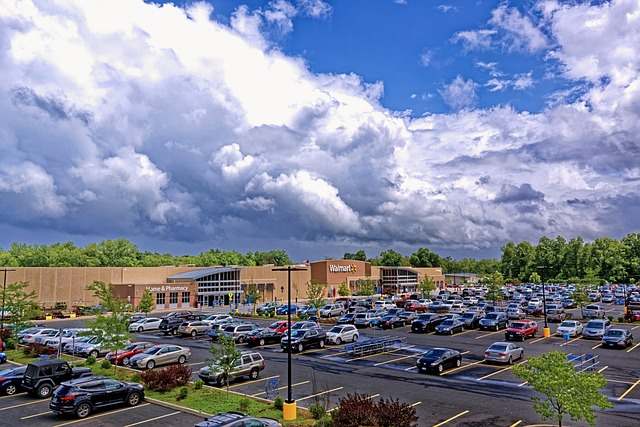 Section 1: Understanding PO Financing
Before diving into the specifics of financing options for Walmart vendors, it's essential to grasp the concept of financing purchase orders. Since we are leveraging an open Walmart order, it's different than your traditional business line of credit or asset based loans. This is a specialized form of supplier financing that provides businesses with the necessary capital to fulfill customer orders.
The possibilities are endless when wholesalers, distributors, and manufacturing companies can bridge the cash flow gap between receiving a large purchase order and then invoice factoring or financing accounts receivable.
Section 2: The Benefits of Purchase Order Financing for Walmart Vendors
As a Walmart vendor, there are numerous advantages to leveraging this type of financing to fulfill your Walmart contracts. Firstly, it provides the business with the necessary working capital to fill large orders, ensuring timely delivery to Walmart. It helps vendors avoid production delays for inventory and maintain a positive relationship with the retail giant.
Additionally, purchase order financing allows small businesses to take on a very large order from any retailer and deliver on time without being limited by their own financial resources. In most cases, the costs outweigh other expenses incurred from delayed delivery to large retailers.
Section 3: Financing Options for Walmart Suppliers
When it comes to financing options for Walmart suppliers, purchase order financing stands out as a reliable choice. Traditional bank loans often have stringent requirements and lengthy approval processes, making them less suitable for businesses in need of immediate funds. However, PO Funding providers specialize in supporting businesses with unique financing needs, such as Walmart vendors. The funds can be used for paying domestic or overseas suppliers.
Section 4: Steps for Applying for Purchase Order Finance
To take advantage of this financing to pay suppliers, it's important to understand the application process and general requirements. Here are the typical steps involved:
Preparing Documentation: Gather essential documents such as purchase orders, customer contracts, invoices, and other relevant financial records. These documents help the purchase order financing provider evaluate the viability of the transaction. They will also want to understand the company cash flow, annual revenue, business expenses, and outstanding debt.
Submitting an Application: Contact a reputable financing company and submit your application. Include the necessary documents and provide detailed information about your business, the purchase order, and your financial needs.
Evaluation and Approval: The purchase order financing provider will review your application and assess the risk associated with the transaction. If approved, they will present you with financing options, including the terms and conditions.
Due Diligence: The financing provider will conduct due diligence to verify the accuracy of the information provided and assess the creditworthiness of your customers. This step ensures the feasibility of the transaction and protects both parties involved. The lender in this situation are less concerned about your own credit, financial problems, gross margins, etc.
Funding and Order Fulfillment: Once the due diligence process is complete, the funding company will provide the necessary funds directly to your suppliers or manufacturers, enabling them to fulfill the order.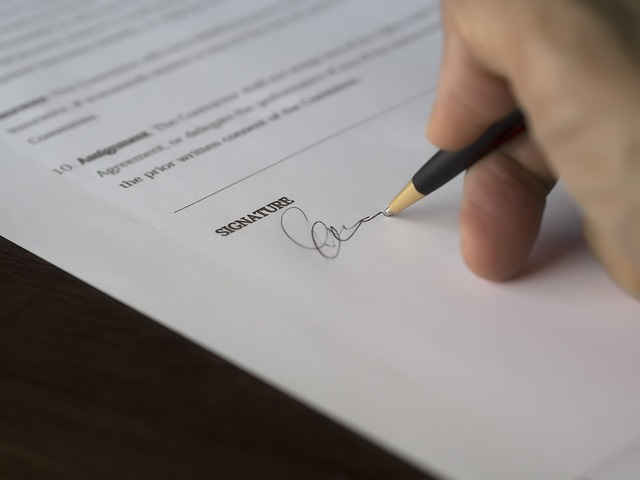 Section 5: How Purchase Order Finance Works
Understanding the mechanics of purchase order finance is crucial for Walmart vendors considering this financing option. Here's a simplified breakdown of how purchase order finance works:
Purchase Order Assessment: The provider evaluates the viability of the purchase order, including creditworthiness of the customer, gross margins, and associated risks.
Funding Approval: If the purchase order is deemed suitable, the financing provider approves a percentage of the purchase order value to be financed. The specific percentage can vary based on factors such as industry, creditworthiness, and the financing provider's policies.
Supplier Payment: The financing provider pays your suppliers or manufacturers directly for the goods needed to fulfill the purchase order. This ensures your suppliers can commence production or shipment promptly.
Goods Shipment and Delivery: With the necessary funds in place, your suppliers produce or ship the goods according to the purchase order requirements. This allows you to fulfill the Walmart contract and meet the required delivery deadlines.
Invoice and Customer Payment: Once the goods are delivered to Walmart, you issue an invoice to your customer. The financing provider usually handles the invoice and collections process, ensuring timely payment from your customer. You can also work with an accounts receivable factoring company for advance payment.
Settlement: The provider deducts their fees and principal from the customer payment and remits the remaining balance to you.
Costs: The cost of for these services range from 1.5-3% per 30 days. This is calculated from the time payments are paid to a supplier until the invoice if factored. In some cases, early payment solutions like C2FO are available so you can be paid immediately after delivery.
Conclusion
Purchase order financing presents a viable solution to overcome cash flow constraints for Walmart vendors. Walmart suppliers can leverage this financing option to fulfill large purchase orders and seize growth opportunities. Remember, when exploring purchase order financing, it's essential to partner with a reputable provider experienced in supporting Walmart vendors.
Walmart suppliers can now confidently embark on fulfilling their vendor contracts.  Knowing that they have the financial backing necessary to meet the demands of one of the world's largest retailers unlocks tremendous opportunity.
If you need assistance with purchase order financing or other financing options for Walmart vendors, reach out to our experienced team at Star Funding. We're here to help you navigate the path to success.