Th
Outdoor Retailer Trade Show
Welcome to the Outdoor Retailer
Attending the Outdoor Retailer trade show as an exhibitor is an excellent opportunity for companies. As an exhibitor, you are able to showcase products and services to potential customers and industry professionals. The Outdoor Retailer trade show is the largest outdoors sports expo in the world, attracting over 29,000 attendees from 60 countries to access all of the newest product in the industry..
The Outdoor Retailer show is a biannual event that includes exhibits, product demonstrations, educational sessions, and networking events. The fair is open to retailers, manufacturers, distributors and media professionals. The show attracts companies from ski, snow, climbing, mountain biking, and other categories.
In addition to seeing great brands like North Face, Helly Hanson, and HydraPak, you can also expect education sessions, excellent speakers, and product demos. Considering the industry this event serves and it's location, you will also see a lot of discussion around climate action and public lands advocacy. These discussions are to help strengthen and protect the future of the environment that serves the outdoor industry.
It is certainly one of the exciting times in Denver or Salt Lake City depending on where the show is held.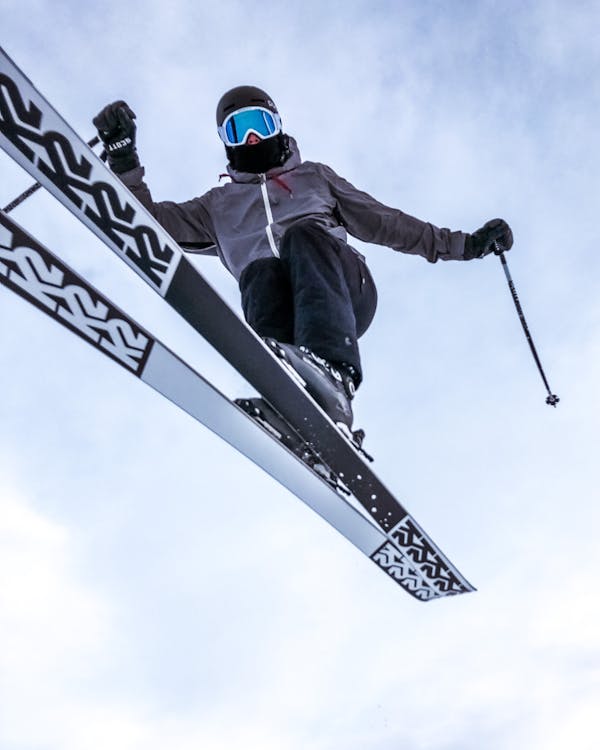 Exhibiting at Outdoor Retailer
Exhibiting at Outdoor Retailer has several benefits for consumer product companies in the outdoor recreation, active, adventure sport, and lifestyle space.
Trade shows provide companies with a platform to showcase their products and services to a wide range of potential customers. There is a captive audience of industry professionals who are interested in the latest products and innovations.
Trade shows like Outdoor Retailer provide companies with an opportunity to gather market intelligence. Exhibiting at the trade show allows companies to observe their competition and see new products, services, and industry trends. Companies can use this information to improve their products and services and gain a competitive advantage.
Exhibiting at trade shows can help companies to establish their brands and increase brand awareness with customers and the media. Many exhibitors also use the show to launch new products and services and create buzz around their brand. With such a captive audience in the outdoor industry, there is no better place to launch a new product and build your sales strategies.
Steps to a successful Outdoor Retailer Exhibit
Professionals in the outdoor recreation industry are very hands on. One of the great things about shows in this community is the amount of product you can touch and feel. From new technologies to try, to new technical fabrics for high performance gear, you can try it all at the show.
Having such an active customer base makes it important to have a good exhibitor booth experience. If you are planning on inviting customers and others into your space, make the experience memorable. Offering a creative give away or a fun or challenging event helps attract visitors to your booth.
Without a draw to your booth, it will be hard to get customers to stop by and stay engaged with you or your sales teams. You can find a ton of great creative booth ideas HERE.
Having a great booth is important, but you don't want to stop there.  Make sure you are prepared with a solid sales strategy to convert leads into sales. The first step to that is collecting visitor data through the events app or other lead collection devices and services. Many brands will hold a drawing or giveaway to attract as many people as possible to visit during the show.
The return of Outdoor Retailer in a post-covid world
Trade shows were slow through Covid as many events were canceled or postponed due to health and safety concerns. However, as the situation improved, trade shows are finally coming back to be an important part of business development. The pandemic has changed the way trade shows are organized. Many events are now being held in hybrid formats which combine physical and virtual communities. The hybrid format has allowed companies to reach a wider audience who are unable to attend the physical event.
Resources when exhibiting at Outdoor Retailer
There are several resources available for brands who are exhibiting at the Outdoor Retailer trade show.
The Outdoor Industry Association (OIA) – provides information and resources for companies that are exhibiting at the trade show. The OIA offers exhibitor manuals, booth design guidelines, and marketing materials to help companies prepare for the event. The trade show website also provides information about exhibiting, including floor plans, registration information, and exhibitor resources.
Business Funding – Attending a show like this is not inexpensive. Booth, travel, samples, and other expenses can easily run well over $25,000 to exhibit at a show. Not to mention the costs of increased orders and larger POs from your customers. Many businesses turn to lines of credit, purchase order finance, and factoring to support trade show expenses and their increased revenues.
See you at the show
Attending the Outdoor Retailer trade show as an exhibitor is an excellent opportunity to showcase their products and services to customers. Preparation and planning are key to optimizing your return on investment when attending a show.