How do I choose the right line of credit for my business?
How do I find a good business line of credit? Many small business owners think a line of credit is a last resort. While others with or without cashflow problems may turn to establish a business line of credit proactively. If you need to cover expenses and bridge cash flow gaps then continue reading.
Businesses have a lot of options for small business loans. Which options are available depend on business credit rating, cash flow, and time in business. Business owners with better balance sheets can choose what's best for their situation. Some businesses may even qualify for a business line of credit no personal guarantee.
The most popular options include asset based loans, business credit card, term loan, or a business line of credit. They all help secure short-term funding for working capital needs and business expenses. A line of credit acts as a dedicated sum of financing in a bank account available to pull from as needed. Below we will review how a business line of credit work, where to find them, and the pros and cons of using them to support your cash flow.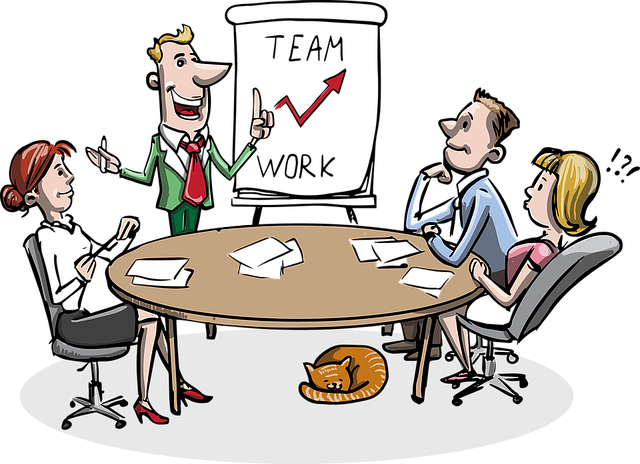 What is a business line of credit used for?
Lines of credit are business loans that can easily be borrowed from major banks or online lenders and repaid at a later date. In contrast to traditional term loan, the money is available for same day business lending to cover business expenses such as inventory, supplies or operation expenses. Small business owners can access the money like a checking account.
The repayment of the business credit line is easy. You'll repay it all at once or over time as cash flow allows. If you take out a lump sum from the line, you will pay interest monthly until it is paid back. Some unsecured business line of credit may have you pay interest and principal on a predetermined schedule. A secured business line may have more flexible options.
How to use a business line of credit?
A business line of credit allows businesses to operate without having to apply again every time they require extra cash. The ability to access working capital can improve the efficiency and productivity of your operations. Similar to a credit card, it can help you get the boost that you need when the need arises. A key benefit for businesses that use a line of credit is the revolving nature of the loan. This means you may draw funds when needed and pay a predetermined interest rate. You have flexibility as to when it is paid back.
Get Qualified Today And Funded Tomorrow – Click Here to Get Started
Business credit lines vs. business credit cards
If you have to pay for small renovation and maintenance expenses, utilizing credit cards might help. They are accessible and widely accepted by most vendors and suppliers. Also, a business credit card can be an ideal way to purchase goods or materials at a retail store or online.
Keep in mind that credit cards often have a higher interest fee than most lines of credit. However, some do have introductory 0% interest rates. Finding a credit card issuer with 0% interest is a great option. You must pay the entire balance or a minimum monthly payment to avoid excess fees or penalties.
A line of credit is typically used for larger revolving expenses. For example, a line of credit may be used for purchasing inventory, marketing campaigns, or larger unexpected expenses. A business line of credit usually comes in the form of a cash account, so paying a lot of small expenses from it isn't very efficient. Therefore, most business owners will draw from their lines of credit using wire transfers and ACH payments to vendors and suppliers.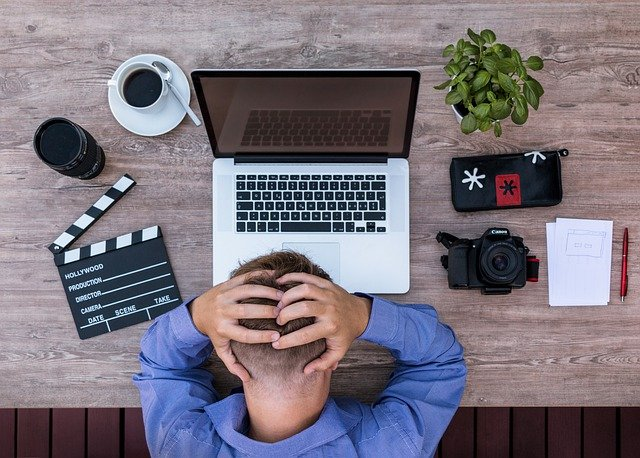 How do business lines of credit work?
A small business line of credit provides flexible loans for businesses. The business owner can decide when and how to use the loan from a line of credit. Money is drawn against the business line and paid back when cash flow allows for it.
Most large business lines of credit will have a maturity date when the loan will have to be repaid in full. Interest charges are usually only applicable to the amount used at any given time. The the interest rates can vary depending on the lender and whether want secured or unsecured credit lines. Some loan providers charge a "draw" fee for the loan each time you use it.
What are the requirements to get a business line of credit?
Different lenders and finance companies have different criteria. A major bank offering secured lines through the Small Business Administration (SBA) will have different criteria than Utah chartered industrial bank. Upon application, a prospective lender reviews the financials including expenses and annual revenue of the loan applicant as part of their assessment.
Typical requirements for the best business lines of credit are:
1-2 years in business
Running a profitable business
Personal credit > 650
Few require personal assets and unlimited personal guarantees
Business lines of credit for bad credit may be available from alternative lenders and non-bank lenders.
How you could benefit from a business line of credit?
Every business requires access to money and sometimes they don't have enough cash to pay for operating expenses. You might have to pay payroll, or you could have to purchase a new expensive piece of equipment. This type of situation can severely impact your cashflows or even compromise your company's stability.
If you have a business line of credit on hand, however, you should manage this challenge confidently knowing that money is available. Business lines of credit are commonly used to boost financial stability and build business credit at a lower cost of financing.
Should you get a line of credit? Understanding the pros and cons
Any type of business loan has advantages and disadvantages. One major benefit to having business line of credit is flexibility. Like business credit cards, once a credit application is submitted, the loan is accessible for business use.
Unlike the traditional term loans, a line of credit revolves as you draw down and repay the working capital. If you have paid them back you'll be able to use the money again as needed. Interest on the credit used in the business line is important since the business line does not have any interest on the unused portion of the funds.
Benefits of a Business Line of Credit
Below are several examples of the scenarios where your firm might benefit from business lines of credit. Get information on how to use credit cards with this Video. Watch the webinar. Your creditworthiness is important to the determination of eligibility for a loan. The higher your credit rating the easier the terms. If there's a fear you'll never qualify for a loan, you can consider more money as income per year than credit.
Cons of getting a line of credit from a big bank
It can be difficult to find the best business line to borrow. It all depends on how much you need to borrow and the terms they are offering you.
Here are the cons of borrowing from a bank
Longer time to close
Smaller line of credit
More stringent guidelines
High closing fees
Limited corporate credit lines
When is a Business Line of Credit a Good Idea?
The best time for getting your business a cash line of credit is if the business' revenues are good but your cash flow is low. If you have a good financial condition your business will receive a good offer from a lender. If a business is looking for greater access to working capital, accounts receivable factoring is sometimes a better option.
The difference between a secured and unsecured line of credit
Business lines of credit can be divided into two main types: These include a secured line and Unsecured business line of credit. These types have important distinctions in when they are available and what it means for the borrower.
In secured credit lines of credit, borrowers must pledge assets as collateral. The lender can also accept stock and accounts receivables in the form of collateral. It is unlikely they are asking for significant assets such as machinery and land. If the company does not repay the loan, the lender may use this collateral to repay it.
Unsecured business lines of credit will come without a UCC filing. These can be found from various online lenders and often times are lower credit limits. Unsecured business line will not interfere with other loans and financing like accounts receivable factoring or purchase order finance.
What to consider when choosing a business line of credit for small businesses
If you are in the market for a line of credit here is what you need to consider. There are hundreds of lenders that you can apply with. They will each have different terms and pricing. You will want to evaluate the terms and compare to your needs.
Review all of the below when applying for a new line of credit:
Credit approval amount
Origination fee
Monthly payments
Annual fee
Paying interest fees
Draw period
Eligibility for credit line increase
Monthly maintenance fee
Secured credit business line vs unsecured lines of credit
Get started with a line of credit today
Applying for a line of credit is easy. Most lenders will look at basic financials and bank statements to determine eligibility. Here is a brief list of documents to have on hand when applying. Apply today and avoid future cash flow gaps
Documents needed when applying for a line of credit
Business formation documents
Last 3 months of bank statements
Recent P&L and Balance Sheet
Last year financial statements
Are you ready to apply for business funding?
Now that you know everything about business lines of credit, let's get you started. Apply today find out what you qualify for. Visit this online application to get started.
Line of Credit – Frequently Asked Questions
Below we have listed some of the most frequently asked questions we receive from borrowers.
Can you get a line of credit to start a business?
You may be able to get a loan on the web but you'll need local or community financial institutions that offer lending to new business owners. The rates and requirements for lending to start ups vary among lenders.
What credit score do I need to get a business line of credit?
The lending institution will consider many factors as they determine the most crucial such as credit history. Your credit score indicates your likelihood to default. While most lenders have a minimum credit score 650, the average lender has a score as low as 550. A higher credit score will often lead to a higher credit limit and better terms.
How long does it take to get a line of credit for business?
The line of credit approval process can lead to same day business lending. Online lenders can usually deploy funds quicker than a bank can. If you are in a cash flow gap and need money quickly, an online lender may be your best business financing option. Interest rates may be higher for these quicker financing options, but that's the trade off.
How does a line of credit get paid back?
A small business line of credit allows you to borrow in increments. It is common practice in that loan holders must pay interest while their credit line is open. Unlike conventional business loans, which require you to repay principal and interest in fixed installments.
How long do you have to be in business to get a business line of credit?
The average bank requires an operating business to be around 1 to 2 years old for a secured credit line. Some internet based online lenders only require up to six months for unsecured lines of credit. The more years the business existed, the more attractive it looks to potential lenders—and the better your interest. Business line of credit qualifications can vary between lenders so sometimes it's best to get 2-3 offers before making a decision.
Will I have to provide a personal guarantee?
Often times a small business loan will require a small business owner to sign a personal guarantee. Depending on the credit limit, annual revenue, business credit scores, and other factors like average balance in business checking account you can avoid giving a personal guarantee.
Credit unions and banks will typically require it, while a smaller online lender may not. A Wells Fargo line of credit will always require a personal guarantee. So, in the end if your business fails you will be personally liable to pay back the lender in a lump sum.
Will it effect my personal credit scores?
When applying for small business lines of credit or other small business loans the lender will want to check your credit with the credit bureaus. Higher personal credit typically translates into the best business line of credit limit, lower interest rates, and better working capital financing option.