Financing one of the largest industries in the country
Even though the construction industry is tremendous, construction company loans can be hard to come by. Construction is arguably one of the most major contributors of the economy in America. According to Associated General Contractors of America, "The industry has more than 745,000 employers with over 7.6 million employees and creates nearly $1.4 trillion worth of structures each year".
There are many specialties that fall under the broad umbrella of construction. Construction loans are available for many applications including development projects, sub contractors, and specialty trades. Like any other financing program construction loan lenders look at assets, cash flow, current financials and future opportunity.
What is a construction loan?
Since the industry is so large, let's break down the different loan categories. When talking about financing construction , there are project based loans(real estate, building, etc), and there are working capital loans for construction businesses to help with cash flow. The type general contractor financing or loan a company qualifies for depends on the borrowers business model.
How do construction loans work?
Construction business owners can face numerous challenges when completing a project. These can include bad weather, lack of materials, or delayed payments from project owners. Construction loans allow a company to confidently start and finish a project without worrying about running out of cash flow.
Depending on the business owner needs, you can find business loans from various providers. The best place to look for construction business loans are credit unions, traditional lenders, online lenders, factoring company, or other small business funding groups.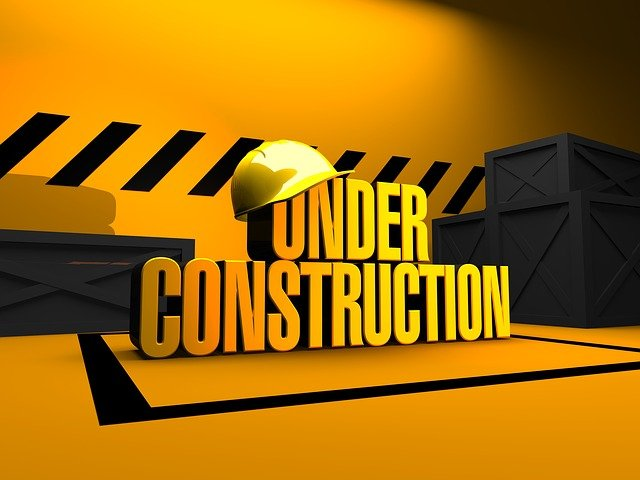 Types of construction loans
With so many options to choose from, it is important to take your time to get the right financing. Depending on your cash flow needs, construction phase/construction timeline, and risk involved in your project you may qualify for different programs.
Invoice factoring for construction companies – When a trade is invoicing on open terms, they can factor those invoices to get cash today instead of waiting for the customer to pay. Factoring for construction subcontractors is also a good option to support your cash flow.
Hard money loan – These loans are typically based on existing property or purchasing new property. The lender will provide a certain loan to value percentage based on quality of property and type of project.
Construction only loan – When a developer purchases property, they can also apply for a construction only loan from a separate lender that will finance the construction.
Equipment financing – Financing specific equipment is a great way to raise working capital for a construction company. Many equipment financing companies will be ok with you paying interest only for a certain period of time.
End loan – An end loan typically refers to the permanent mortgage loan that the owner takes out once the project is complete. A traditional mortgage will be the least expensive financing option available.
Merchant cash advance – A construction business owner can apply for a merchant cash advance if cash is really tight. These loans will be more expensive than most, but online lenders make them available in as little as 24 hours. A contracting business needs to make sure they have enough margin to pay interest and principal on a daily or weekly basis.
Small business loans – A construction company can qualify for a standard small business loan such as a bank loan or line of credit if they have healthy financial statements. Monthly payments and low fees make these business loans very attractive. Often times this will be the first place small business owners look for financing. (learn more about sba loans here)
Supplier Credit Facility – *Also known as supply chain finance. Under this type of business loan, a lender establishes a credit line that can be used to purchase construction equipment, construction materials, and building materials. In this program the lender pays for supplies and materials directly from your vendor.
How to get a construction loan?
Construction lending can look similar to obtaining mortgage loans or other business financing options. The process is straight forward, but there is a lot of information being exchanged. Patience is important here because due diligence processes can sometimes take up to 60-90 days.
Determine the type of financing you are looking for. Traditional mortgages or equipment financing to pay for costly equipment?
Apply with the lending company that you choose to work with. (You may want to apply with 2 different ones to compare loan fee structures)
Lender will request financial documents such as balance sheet, P&L, outstanding invoices, etc. All lenders will have different requirements. For example, Sba loans require a lot of information, while unsecured loans from online lenders may just ask for a few bank statements. Some lenders may request ongoing access to your financial tools like quickbooks or bank accounts.
Receive your approval that will include lump sum amount available, construction loan rates, and other costs associated with the business line.
Once you sign the term sheet, you can have funds deposited as early as next day. Longer for more complex loans that may require a more significant due diligence period.
How to evaluate which construction loan to choose
With so different loan options to choose from it is important to compare the right factors. First and foremost, is the new loan providing you with the cashflow that you need to complete your project? If that is a yes, then take a close look at these other factors to determine which is the best fit for you.
What is the down payment requested by the lender?
Interest rate – *Interest payments for high priced loans can be overwhelming. Make sure to read the fine print!
How much funding do you actually get? Sometimes there are origination fees and closing costs that come out of the loan up front, netting you a lower amount. Factoring usually provides the most capital.
Are funds deployed in a lump sum payment or over time? Some construction loans deploy capital in tranches based on project completion.
What financial documentation is required? At minimum a lender will want to see a balance sheet, P&L, and AR Aging. For project based financing they will want a property appraisal, and detailed projection of project costs and the end value of the completed project.
What are the closing costs and loan management fees? Read the fine print, because securing a cheap loansfast can become expensive when there are a lot of unexpected costs.
Alternatives to Construction Loans
Whether you are seeking funding for building financing or working capital loans, you can also consider other small business financing options:
Merchant cash advance
Cash flow loans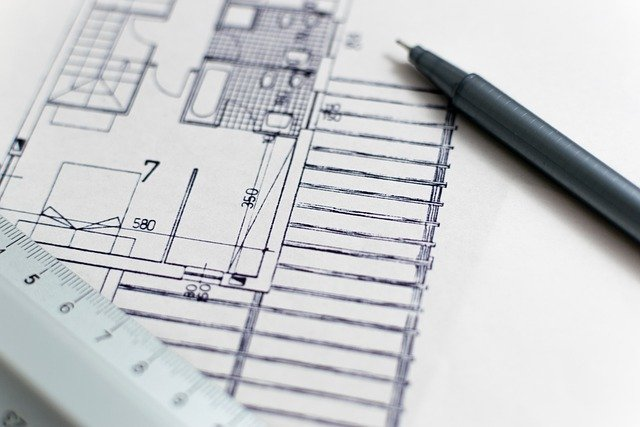 Construction Loan FAQ
What is the difference between a construction loan and a mortgage? A mortgage is usually used as the end loan after construction is over. Mortgages pay for the home itself.
How do you borrow money for a building project? You can borrow money for a building project from SBA backed loans, hard money lenders, and other real estate specific lending companies.
What are typical sources of funding for a construction project? Construction projects are usually funded by equity from the project owners and debt from banks and other 3rd parties.
What is the minimum credit score for a construction loan? Most construction loans will require a personal guarantee, therefore they will require a credit score that is above 600.
How can a contractor get a loan? A contractor can qualify for a factoring loan against accounts receivable, equipment financing, or a cash flow loan like a cash advance.
Apply for a Construction loan today to see what you qualify for!