How to start a staffing agency?
Starting your own business can be profitable and rewarding when done correctly. With more organizations looking for temp and specialized labor in today's economy, starting your own staffing agency is an attractive opportunity. The employment market for b2b services continues to expand, and staffing firms will be at the forefront of this increase. You need to decide if you are happy working for a staffing agency or would like to start your own.
If building a staffing agency sounds exciting to you, continue reading. We will teach you more about how to start staffing agency, and all about staffing company finances.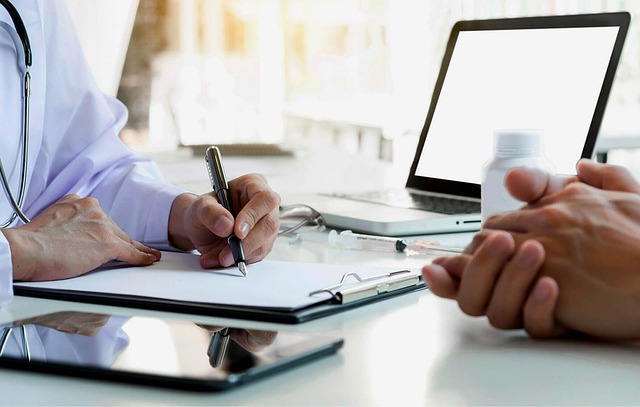 Introduction to how staffing agencies work
What is a staffing agency?
Let us start from the beginning. Staffing agencies can also be called search and recruitment firms or temp (or temporary agencies). A staffing firm aims to fulfill the needs of hiring employees as needed. Staffing agencies allow their customers to save resources, while seeking opportunities they would normally never get. Moreover, workers also like this business model as it may come with benefits like quick job placement or opportunity to work from home.
How does a staffing agency make money?
A temporary staffing agency provides staff to organizations as outsourced personnel. The agency hires qualified candidates in a particular industry and deploys them to support their clients. The agency will then invoice and the client pays for hours worked, billable business expenses, and a markup for the profit.
The wages earned and paid depend on the skill level of the workers and the job functions they fill. workers earn from charging employees based on the hourly salary they earn. The markup charged is the profit for the staffing agency. Whereas the other expenses are simply being reimbursed by the client.
When calculating the profit margin it is important to include all costs related to deploying the staff. There are reimbursable costs that are paid for by the client, and non-reimbursable costs that are incurred by the agency.
Reimbursable costs may include:
Deployment and other initial costs
Payroll and hours worked by temporary employees
Project specific expenses incurred by staff
Non-reimbursable costs typically include:
Funds for daily business operations
Cost of posting on local job boards
Office space
General liability insurance
Professional liability insurance
Company car
Costs of managing payroll
Why starting a staffing agency is a good business idea?
If you are in the industry and have watched other staffing agencies grow, then you see the opportunity we are talking about. Staffing firms are known for having strong cash flow and a basic cost. Therefore, temp agency operators with a competitive advantage can grow quickly.
The business structure is also fairly simple. There are low startup costs and it is a business that you can manage remotely. As long as you understand cash flow, the recruitment process, and tax liabilities you can run a successful staffing agency.
Staffing agencies operate very similar to one another. For example financing a nurse staffing agency requires payroll funding and an invoice factoring company. This is the same for all staffing businesses in the healthcare industry.

How to get started
Choose the legal structure for your staffing agency
This is the base of starting staffing agency requirements. Speak with your accountant to determine the best legal business entity structure for your staffing business. There are a few types of legal entity including limited liability corporations, S Corps, partnerships, and sole proprietorships. The different structures effect how you can protect personal assets, receive better tax benefits, and isolate other corporations you might be running.
Choose a business name
Think carefully – your name is your first impressions to potential clients! Some will argue that the name of a doesn't matter. However, I think it does. Think of something professional that relates to your target market.
Create a business plan for your staffing agency.
Business plans are important when you plan on owning a staffing agency.  Actually, planning is crucial when starting any type of business. The process of creating a business plan allows you to lay out the steps you must take to be successful.
Topics to cover in your business plan:
Start up budget – How much will it cost to start your staffing company?
Operating budget – How much will it cost to cover the overhead of your staffing business?
Marketing strategies for staffing agencies – Plan out how you are going to reach your target market and secure new clients.
Corporate structure – Will you be a corporation, limited liability company, or a partnership. Speak with your accountant and attorney about the differences.
The more specific your business plan is, the more you can rely on it as a roadmap to your success. For example, creating a business plan for a healthcare staffing agency is different from creating a business plan for an IT staffing agency. Understanding those nuances early on will help you navigate them in the long run, especially with a medical staffing agency.
Open a business bank account
A business bank account is a necessity. For one thing, you want to separate personal accounts and personal savings. It is important to keep a close watch on the business bank account to avoid cash flow problems.
Many temp agencies will have multiple accounts to help manage expenses. You may want to keep one account to cover payroll. This is the account that a payroll process like ADP or Paychex can pull from. Keeping a separate account for your payroll company will also make sure you are satisfying all of the tax regulations(visit the IRS website to learn more) and workers compensation insurance for payroll.
A second business bank account can be used for expenses like business auto insurance, business credit card, ongoing expenses, staffing company financing, access for staffing factoring companies, etc.
Choose the right niche
The development for staffing agencies involves selecting the right niche to target within the staffing industry. Think of your interests, and where your professional network can help. If you are great with computers, you probably don't want to start a security staffing agency.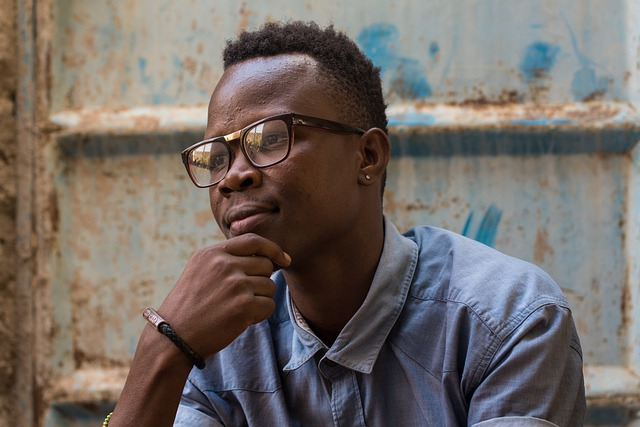 Build a website
Having a great website can take months, or even years, to develop and manage. Start with something basic. Think of this as an online business card. Your website should include an executive summary and talk about how you differentiate yourself in the industry. You can also include a blog with content such as job interviews, how to hire temporary workers, best practices to recruit employees, and how to find the best job candidates.
Develop your staffing agency marketing materials
Marketing material is required for recruiting and maintaining customers for staffing companies. Marketing material for this project is the following:
Get Business Insurance for Your Staffing Agency
Hiring a great insurance agent will be super helpful here. An insurance agent will help you source the right insurance needed like business auto insurance, businesses insurance, etc.
Secure financing for your staffing agency
The need for an invoice factoring company or line of credit will come up quickly. Nurse staffing agencies and other staffing industries require a lot of working capital to operate.
It is important to find an invoice factoring company or asset based lender that is familiar with working with a staffing agency. Some are more specialized than others. For example, a lender not familiar with the healthcare industry might not be interested in nurse staffing factoring.
Start marketing
A solid business plan will help you focus on what's important to start a staffing agency. Part of that is your marketing plan. There are two areas to focus on when marketing your agency. You need to find clients. However, before you find the clients you have to understand how to find talent to share with your client. 50% of your staffing agency is a recruitment business. Small businesses will find the most success posting on job boards, attending networking events, and properly managing your social media accounts.
FAQ about starting a staffing agency
How do staffing agencies get clients? You can find clients for your staffing business in a number of ways. Networking, referrals, and social media are the most popular options for finding new staffing agency clients.
How do staffing agencies make money? Staffing agencies mark up their costs like every other business. The product that you are selling is expertise delivered by top notch workers.
What industries are good for staffing companies? While some staffing industries are more niche than others. Some of the most popular include IT staffing, medical staffing, and warehouse staffing.
How do I finance a staffing company? There are a few types of loans for staffing agencies. A staffing company can finance their cashflow in a number of ways. Factoring staffing agencies(invoice factoring) and lines of credit are the most popular ways to finance staffing agency invoices. Payroll funding staffing companies is typically readily available to you as a new company.
How do I find people to work at my staffing company? Recruiting employees is the lifeblood of a healthy staffing firm. You can find employees with local job boards, or national job boards depending on what type of role you are filling for your client.
How profitable is a staffing agency? A staffing agency should have a gross profit margin of 15-20% after all costs of sales. However, the net profit margin of a successful firm will be closer to 5-10%.
Is a staffing agency a good business to start? Yes, 100%. Opening a staffing company has low barriers of entry, minimal start up costs, access to staffing funding and there is a lot of flexibility in running a successful staffing business.
How to start a Temp Service? Similar to a staffing agency, but a temp service has higher turnover. Starting a temp service requires business development to find profitable clients, and recruiting to source the right people for the jobs.